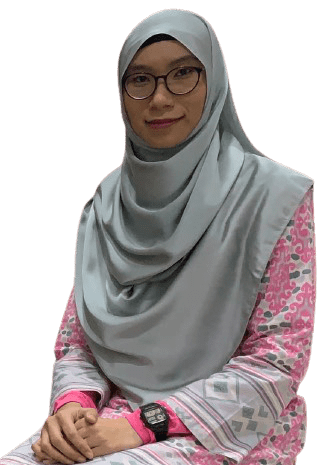 Ts. Dr. Maryam Binti Zahaba
Assistant Professor of Department of Chemistry at International Islamic University Malaysia (IIUM), Ts Dr. Maryam Bt. Zahaba is a dedicated individual in promoting OSHMP in Malaysia. Not only is she member The Malaysian Society for Occupational Safety and Health (MSOSH) branch committee for the east coast region at the national level, but she also holds the prestigious rank of EXCO of Education of PESHA High Council.
Having experience as a speaker in over 40 conferences and trainings across Malaysia, including the 8th ASEAN – OSHNET CONFERENCE in August last year, and the Seminar on Technical Safety and Occupational Health 2019 at IIUM Kuantan, she is an experienced speaker regarding the topic of OSHMP.
Not only is she an experienced speaker, but she is also an expert researcher, having written and co-published well over 16 research and publications.
Being an active member in OSHMP related agencies such as MSOSH and PESHA, she continues her active contribution to promoting, educating and researching OSHMP topics.
All Events Of Ts. Dr. Maryam Binti Zahaba